Floating Maps sells map art that comes alive with a free augmented reality app for android or iOS. Each print features a simple yet beautiful print of a customers favorite place. The mobile app then renders historical aerial photography on top of the print.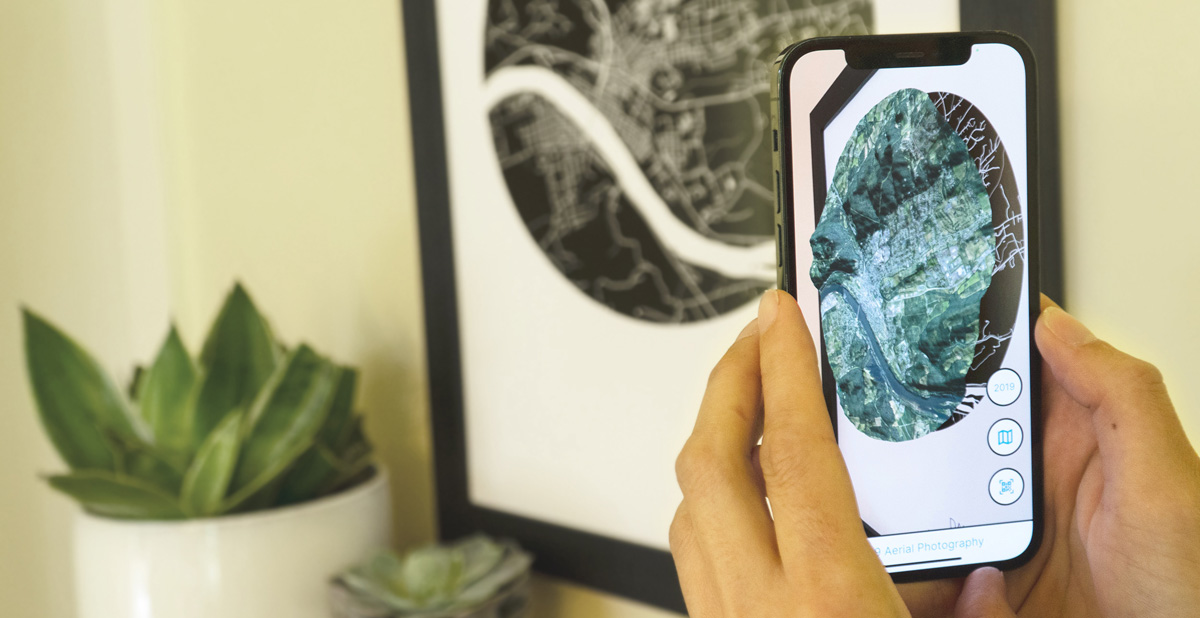 Sperry Labs provided an end-to-end solution that generates a custom map print with QR code for each order placed through the companies website. These prints are automatically ordered and shipped through a 3rd party service.
Each print has up to 12 layers of historical aerial photography. Sperry Labs created a custom solution that can take as many as 40 aerial photographs, stitch them together, and georeference them. This process uses the latest in image processing and artificial intelligence techniques. These photos are rendered in, elevation accurate 3 dimensions, and be as old as 1937.
Sperry Labs built custom android and iOS app that provides an immersive augmented reality experience that uses Simultaneous Localization And Mapping (SLAM) and image detection.